ECOVILLAGE FOR CREATIVE PEOPLE
An integrated green start-up
for residence and businesses
in Mallorca, Spain
Huella Verde Mallorca entreprenuership center

An innovative living ecosystem

Huella Verde Mallorca – the new Eco-Coop

Eco village for Eco-entreprenuers

First entreprenurial village in Europe
THE WHOLE IS GREATER THAN THE SOME OF ITS PARTS
"…We are going to create a place that will serve as a magnet for creative people and liberal professionals, with clear vision on the values of sustainability for making a positive impact on the environment. We believe our community offers a unique opportunity to leave a legacy for future generations in times of economic and social unrest … passion has brought me to this project. I envision a vibrant village and productive lifestyle, honoring nature, fostering creativity, and encouraging sustainability and cooperation …" Read more…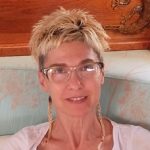 SIGAL WEISS
Founder and Developer
The Huella Verde Mallorca project was founded and developed by Sigal Weiss, an executive producer, eco and social activist, and an avid nature lover. Sigal conceived the project after establishing two other successful creative communities – specializing in real-estate social entrepreneurship and management.
Sigal lives on the island and her passion for this project knows no bounds.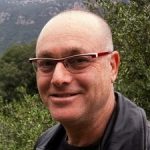 ERAN BECHER
Chief Designer
For the last seven years Eran has been a partner in Yam Design, a leading housing design company in Mallorca, specializing in innovative building methods using new environmentally friendly materials. He studied design at the Bezalel Academy of Arts and Design in Jerusalem and was a partner and owner of several design and construction companies. He loves sailing and hiking.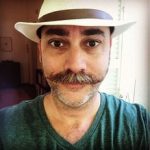 NIR BECHER
Marketing Manager
After graduating law school from the Hebrew University, he worked as an Executive Content Manager for leading Israeli media companies. Since 2011 he has been involved with digital media and content consulting for startup companies, and served as acting CEO of the Jerusalem Cinematheque and Film Festival responsible for business development and marketing strategies. he loves swimming and playing the guitar.