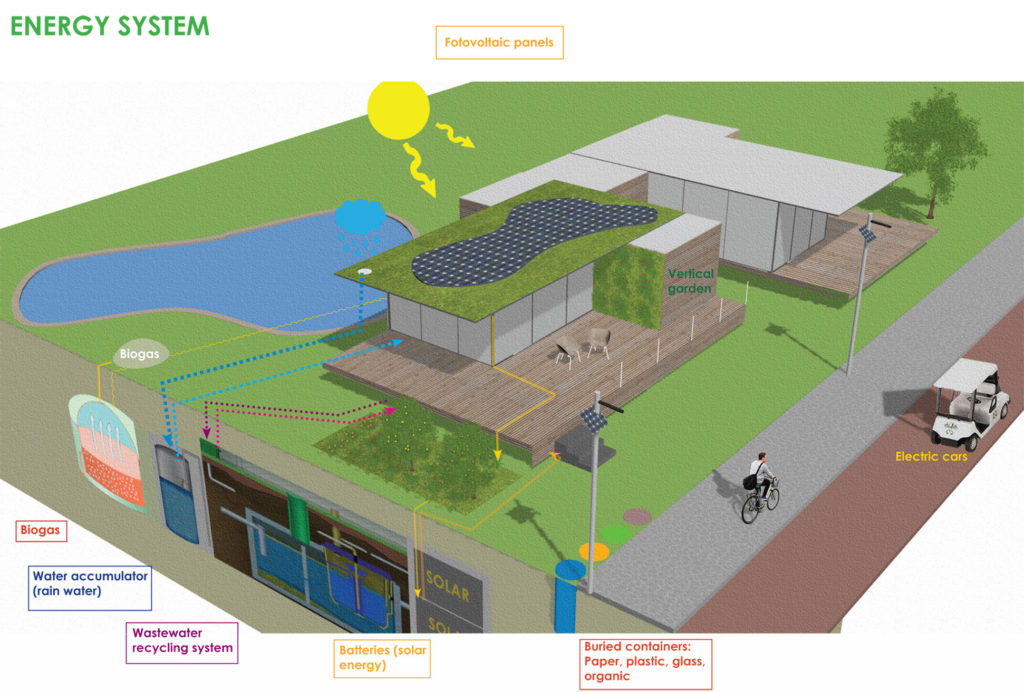 Let me introduce myself… I am a person who likes caring about other people and I am very focused on environmental issues. Some time ago, I heard about the idea of living in a house surrounded by people sharing the same values I had and at first, I thought it would be so ideal to be true. I just wanted to live outside of the noise and pollution of the city of Palma, but it would become so boring, because I would be isolated, with no neighbours and no one to speak with about my daily routine, for example.
Then, I discovered Huella Verde Mallorca and got in touch with Sigal, a lovely and passionate woman who was implementing a really inspirational project and I did not think twice and made the deposit for my dreamful home.
I have always loved ecology and the different ways we can contribute with nature to get a more ecological lifestyle. The idea was clear: to live using natural resources to develop our days. And, Huella Verde Mallorca helped me to weigh the pros and cons before making a choice and deciding about what would be my future home.
My home is going to be built together with other houses, with wonderful landscapes and nature awareness. We will use solar wafers to get hot water, for example. I am going to live with other people that really concern about sustainability and that is awesome for me!
The best of all is that I am going to have my own home but I am going to share some areas with several people too, what makes it even more attractive. I mean, I will have my privacy living in my own home, but I will also have the opportunity to enjoy and cooperate with my neighbours. This project aims to develop and build a lot of options in the common areas, such as restaurant, pharmacy, shopping centre, theatre and music centre, sports ground, swimming pool and more. These facilities could even be open to the public and we could use the incomes to refurbish an area or just divide them up. However, we need to get more people involved in this eco-cause… and that is why we need you!
You and I will be able to have daily social contact even if we are outside of the city and that is something that we have to appreciate, because we will have people caring about us, even if they are not our own family. I consider you do not need things but people to be happy and this is the best way I could ever imagine! Apart from this, the secure environment that provides living in a community is uncountable, because you will always have a friend or neighbour to take care of your home when you are out of it or even in.
I am pretty sure about this model of living becoming the way we need to reach a more ecological development of the world! Just 10 minutes away from Palma, we have the opportunity to live in a more sustainable and energy-saving community! Are you interested in joining this amazing experience with me? Read more…
Written by María E.